International School to School Sites for Democracy Project
The mission of the International School to School Sites for Democracy Project seeks to develop collaborative relationships between local and international educational institutions for the specific purpose of engaging students in the Youth Urban Agenda process, based on the Needs, Demand, Response model. Student exchange, community service, language development and cultural enhancement are all integral components of a program that will facilitate an understanding of the challenges of globalization as the great transformation of the 21st Century. Students will have the opportunity to exchange ideas and debate issues that affect their lives and to collaborate with younger people living in Southeast Michigan, cities across our country and cities throughout the world.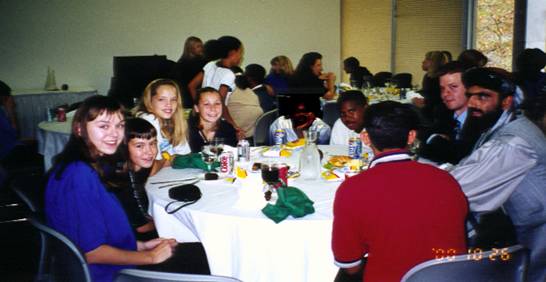 Students from Siberia and South Africa with teachers from Afghanistan and Sterling Heights, October 2000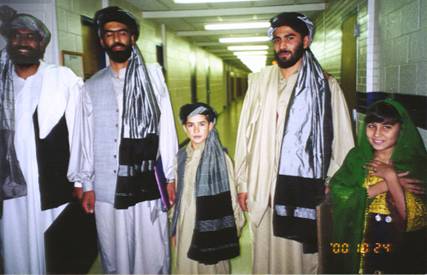 The Delegation from Afghanistan, October 2000
*The Youth Urban Agenda is a participatory approach to teaching civic literacy. It is designed to be implemented in any educational curriculum. Students are engaged in the agenda-building process, in which they may define and investigate issues and problems using a variety of resources. The process begins in the classroom and culminates in Youth Urban Agenda Conventions . The participating high schools, middle schools, adult education, and post-secondary institutions are organized into cluster groups. The convention serves as the culmination of the agenda building process and becomes proof that diverse communities can come together in a peaceful manner.
Step-By-Step Guide to Developing International Partnerships